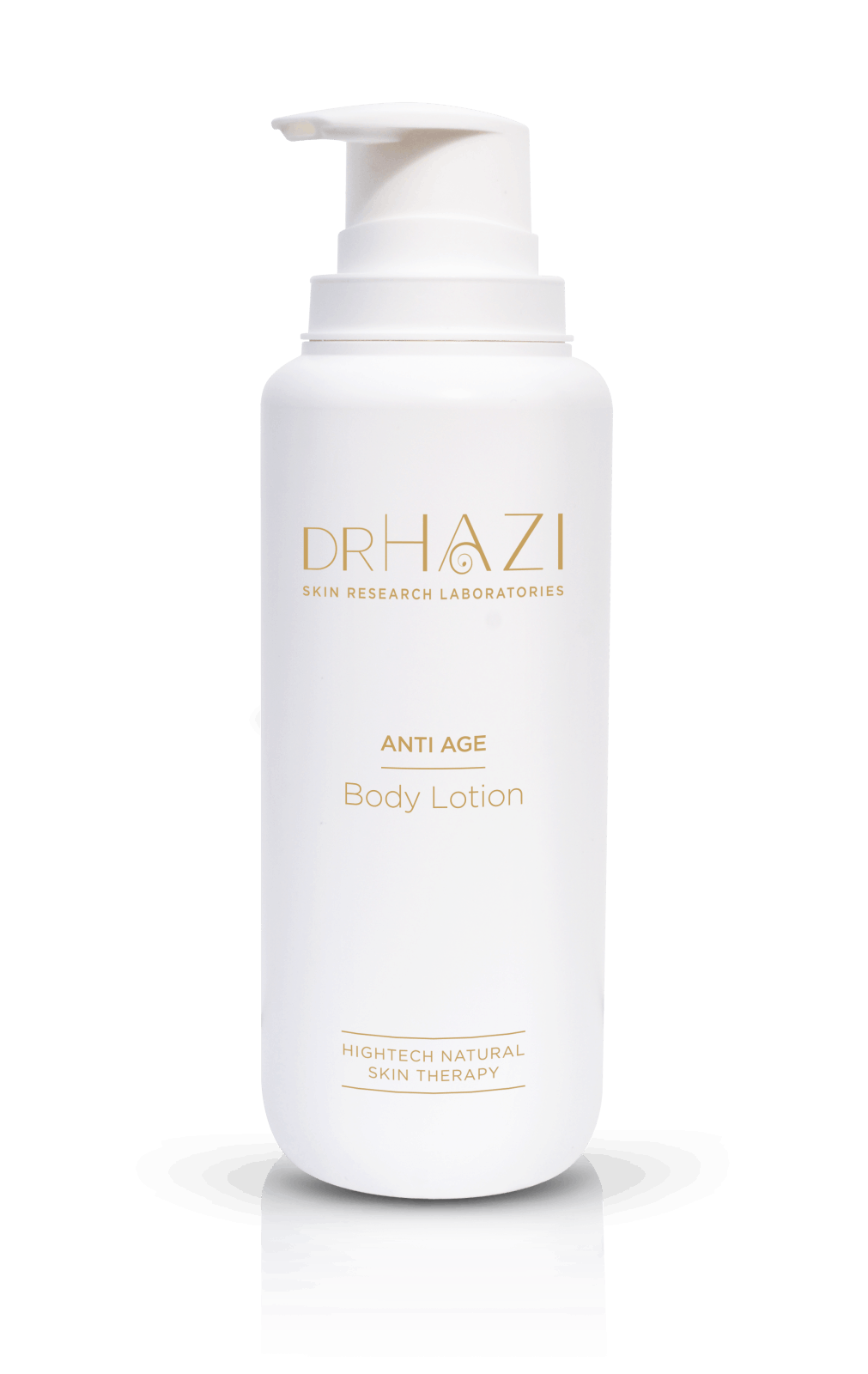 ×
Our cosmetics and skin care products are 100% natural, healthy and exceptional quality. Instead, we use valuable natural raw materials with excellent bioavailability. Therefore, our products are suitable for all skin types and are suitable by their pure natural ingredients also for vegetarians and vegans.
Through the selected DRHAZI Natural process® our products are manufactured particularly friendly and sustainable. Unlike manufactured at Industriel cosmetics and toiletries, this may mean that there are some changes in color, smell or consistency of the products. This is a natural process through the use of natural ingredients - opened products should be consumed about three months after opening.

Sustainability, also in product design:
Through our low-oxygen filling and a carefully selected package of conservation effort is kept very low. All contents are filled into pre-sterilized container quality and, thus are DRHAZI products free from germs, chemicals and synthetic preservatives. The "airless system", that is, the separation of packaged goods and ambient air, also ensures a germ-free and oxygen-protected storage - prior to first use it is necessary to pump the care product.
Storage & shelf life:
To ensure the consistency of natural products as well as a good application use, cosmetics and toiletries DRHAZI from excessively high temperatures or cold should be protected. Optimal storage is ensured at a temperature of 15-20 degrees.
Further information:
Inform yourself about the effect instance and preservation of produce, as well as the synthetic active ingredients and toxins in conventional cosmetics here.
DRHAZI BLOG
Ingredients:
Organic Orange blossom water
Organic Rice bran oil
Organic Macadamia seed oil
Sorbitan olivate
Caffeine
Organic Green tea leaf extract
Rosewood oil
Vitamin E
Organic Totarol
Caffeine (Green Coffee): Antioxidant, analgesic, anti-viral action, anti-dermatitis, and cancer prevention. Acts as a skin stimulant that promotes circulation, lymphatic drainage and ingredient assimilation. Topical application of caffeine can decrease the thickness of subcutaneous fat.
Green Tea extract contains a unique cocktail of powerful antioxidants called catechins, which help fight damage caused by free radicals. Its anti-inflammatory properties in some cases can even neutralize the damage done by exposure sun. Moreover, green tea extract has qualities that can rejuvenate old skin cells, promote skin regeneration, and even wound healing. It's known for treating skin problems including treatment of aphthous ulcers, psoriasis, rosacea, and actinic keratosis.
Oil which comes from the pressing of several varieties of Macadamia nuts. Contains antioxidants, phytochemicals, protein, vitamins and beneficial fatty acids. Used as an emollient in skin and hair. Smoothes, hydrates and restores.
Regenerative and stimulating effect. Returns the skin glow. Excellent for all skin types, especially for dry, mature skin and pale face.
The rice oil interests oil composition, combines phytosterols, carotenoids, ferolic acid in the oryzanol. Exceptionally good anti-oxidant and regenerating. Well penetrates the skin.
Provides preservative actions while acting as a gentle and non-irritating anti-bacterial ingredient in both gram positive and negative bacteria (proprionumbacterium acne is particularly sensitive to this extract), anti-viral, antioxidant, effectively reduces acne disturbances. 

Rosewood oil is a superior cell stimulant and tissue generator, causing rejuvenation of the skin.
A mild, protective non-ionic emulsifier that is antimicrobial and disperses active ingredients efficiently.
Because of its ability to quench free radicals the term "protector" has been used to describe the actions of vitamin E. Studies have shown that vitamin E reduces UV-induced erythema, edema, sunburn cell formation, and lipid peroxidation. Clinical improvement in the visible signs of skin aging has been documented with significant decrease in skin wrinkling. This may be also due to the excellent moisturizing effect of vitamin E.
Quality
Truly natural and/or organic cosmetics, meet ECOCERT Organic and Nature of requirements.
We use solvent and pollution-free, cold-pressed vegetable oils
Free from synthetic fragrances,

colors

and preservatives
Free from mineral oils, parabens, silicone and PEG's

Dermatologically tested for

compatibility

Recovered

raw materials

,

whenever possible

from

controlled-

organic farming

and

under fair conditions
Write a review on this product!
hightech natural skin therapy
Made with certified ingredients
The product has no reviews.
Reviews about the product
The product has no reviews.
×
Write a review on this product!
Köszönjük, hogy segíti munkánkat
Dr. Házi Edina
Anti Age Body Lotion